Hunky Dory Foods – Social Media Management
ISSUE
Hunky Dory Foods has a number of natural vegan and non-vegan fruit and nut bars. With listings at Home Bargains, Hunky Dory was keen to increase brand awareness and therefore sales of their bars online and in the high street. With limited resources, they had been using social media to promote their brand but were looking for a more strategic approach to meet their commercial objectives.
OUTCOME
After an initial discovery day, we were quick to understand the objectives of the business and come up with some innovative ideas to increase the brand's community.
We have defined a brand palette for all posts and a content calendar that supports the business and engages the target audience.
Since we have been managing the accounts we have seen an increase of followers by 45% and impressions of 88%.
We have started to engage with influencers in the area of vegan foods, fitness, and slimming to increase reach.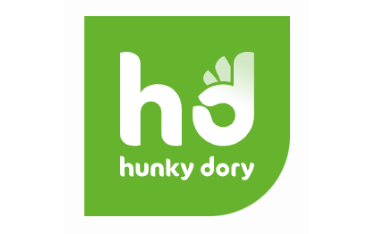 Email Us
natalie@brick-marketing.co.uk

As a small food start-up, it's all hands on deck getting the products launched and the brand out in the market We wanted to increase brand awareness and sales with consumers and build up the brand on social media platforms to reinforce to UK retailers we had a robust brand. Helen & Natalie have worked with us to develop a strong visual identity on social, defined and implemented a content plan to meet our objectives, and meets with us regularly to review the analytics on the accounts.
Paul Sangwin
Director, Hunky Dory Foods