Raise West Herts Hospital Trust
ISSUE
Raise West Herts Hospital Charitable Trust is responsible for raising funds to support three hospitals within their Trust. They have a small but growing team, however due to the Communication Officer's secondment, they were looking for an interim marketing support to work alongside theCEO to help manage content, planning, social media, campaign creation and execution.
APPROACH
We worked alongside the CEO to plan out the content covering campaign fundraising as well as core support.
Using Content Cal we were able to create and schedule all social media posts so that the team could see the posts as they would appear on the platforms, tweak if they required and approve posts for publishing.
We worked across a number of key campaigns for the charity such as the Firewalk Fundraiser, the Scanner Appeal and the annual Raise a Smile appeal over Christmas.
In addition we researched other hospital trusts and defined a campaign to launch a core funding support called the "Hospital Fund".
OUTCOME
The Raise a Smile Christmas appeal was a great success! Raise were able to gift 1,300 presents to over 1,000 patients across 54 wards and departments in our three hospitals. Having Brick on hand meant that we could thank donors and well-wishers on social media as they made donations and dropped in gifts. A most pleasing appeal! 
During the period we supported Raise's social media we helped maintain and improve their metrics across Facebook and Instagram.
Facebook Impressions up by 218%
Instagram profile views up by 195%
Increased reach of posts up by 48%
We also set up and established their LinkedIn account to support their corporate fundraising efforts.
To support campaign fundraising across Instagram we set up a Linktree account that allows users to see links to different landing pages which proved very successful for certain campaigns.
If you need interim or retainer-based marketing support give us a call or an email and lets have a chat.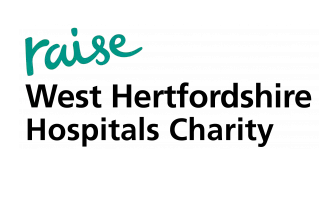 Email Us
natalie@brick-marketing.co.uk

"Brick Marketing were super responsive, particularly with creating social media posts – which they turned around with remarkable speed. Being able to review and approve the posts using Content Cal was particularly helpful. Having Brick Marketing on hand while our communications officer was on secondment helped to maintain marketing momentum and raise our profile at a particularly busy time of year for us. It was also great to spend time together talking through new ideas and new approaches as we planned new appeals. Thank you Brick!"
Samantha Sherratt, Chief Executive,
Raise West Hertfordshire Hospitals Charity